It happened again. I forgot a week! See, this is why I need to do these weekly diary entries, otherwise I'll forget everything I ever did. But first, some bright and beautiful pictures I dug up these past two weeks: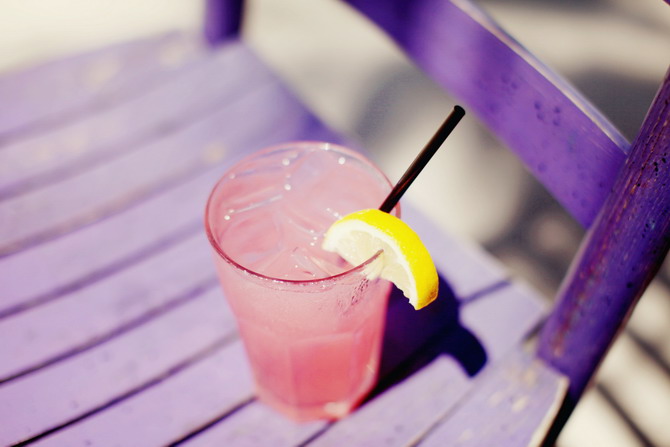 *Summer drink, via Cherry Blossom Girl*

*Afternoon read, via My Secreto Affection via Glitter Guide via Kate Spade*

*Plumes, via Alberto Seveso via Leesa Weesa*

*Embellishment, via Miroslava Duma via Veronica Loves Archie*

*Fragile, via Lolita*

*Perforated footsteps, via I Want You to Know*

*Stripes and rust, via Le Dans La*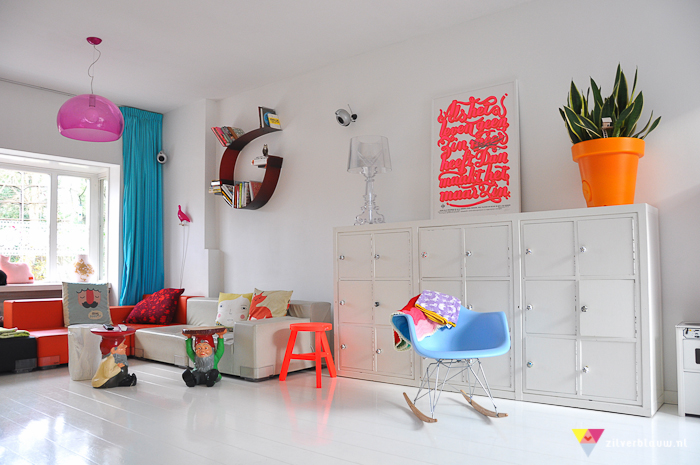 *Neon lounge, via Zilverblauw*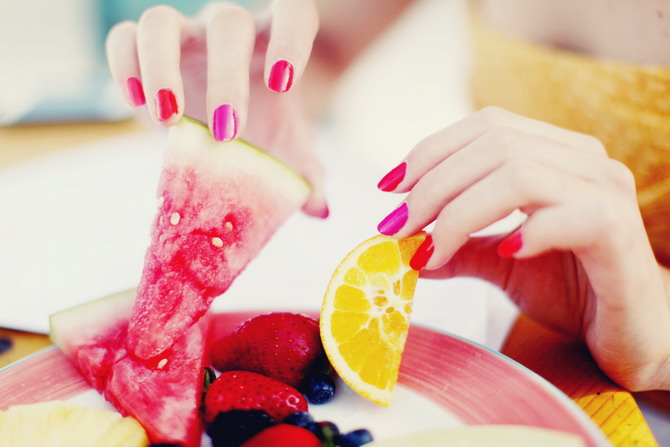 *Fruit salad, via Cherry Blossom Girl*

*Stepping out, via I Want You to Know*

*Caged lights, via The Design Files*

*Monochrome neon, via DesignSponge*

*Foxprint, via Cold Water Eyesi via In the Waking Hours*

*Sel de Mer via Emma Elwin*
Casting my mind back two weeks, I can recall a fantastic work lunch at Mishkin's (I ordered the pickled herring with beets tartar; he the duck hash, with fried egg & liquor, and half a reuben on rye with pastrami, sauerkraut, Russian dressing & Swiss cheese. Just thinking about it again makes me want to book in another meal there pronto); a work party the following day (Sony. One Mayfair ex-church. Shit music, good drinks, semi-ok hangover.); and then a trip down to North Devon that Friday for the Easter weekend, where we stayed with pals Tim, Sarah and toddler-Ava, and were joined by Tasha, Otis and Thekla. That night we went to a 40th birthday party on this commune farm/stately home thing, and accidentally gatecrashed some youngster's RATM-listenin', weed-smokin' party as well.
With the weather sliding from bad to even worse as the days went past, we mostly holed up inside with our friends, watching a combination of shitty TV and great films (Casablanca being the obvious highlight), while eating a combination of shitty food (fish and chips; Easter eggs) and great food (err…I think I ate a slice of pear from a cheeseboard?)
Hightailing it back to London on the Monday afternoon, Jim and I settled into our four-day working week. Activities: I met Laura LaRue and Kirsten for lunch on Wednesday; had a work dinner on Wednesday night; worked from home on Thursday and had a nice visit from a post-radiotherapy other-Laura, then bounced over to East London that night for the first part of Laura LaRue's leaving get-togethers (her and her boyfriend Nick are moving to sunny Seville next week), at Shoreditch House. It was a beautiful evening with great friends, food and wine, and acted as the complete axis to the shenanigans that went down the following night at her and Nick's leaving party, which started at the (brilliant) pub Colonel Fawcett in Camden, and ended in the gay club Popstarz near Tottenham Court Road. Highlights: Skittlebomb shots; Nick standing on a sofa doing a sexy dance to Sexual Healing to the rapturous applause of an entire pub; Nick slow-dancing with a pot plant; a failed conga line; Nick getting so drunk he almost pulled a guy in the gay club; Nick just generally making a drunk fool of himself…
…Needless to say, I can't wait to process the three rolls of film that I shot. With Saturday a complete write-off (Sex and the City on repeat, with a take-away, was all I could muster the energy for), Sunday was taken on with a vengeance, in a flurry of house-work; work; blogging; calling of parents; afternoon tea-ing with Darika. Finished with what I hope will be a good hour of green tea-supping while listening to 6 Music. Good times all 'round.